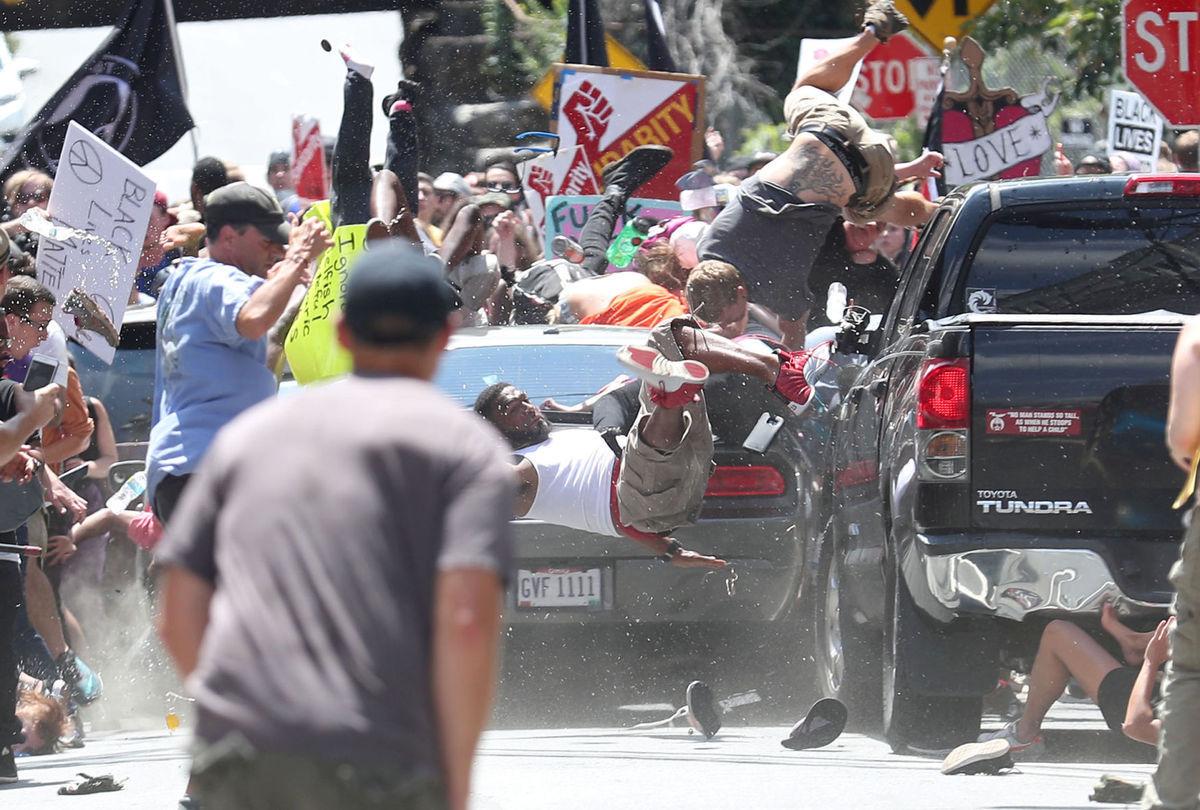 Fields driving his car into counterprotesters
The violence and terrorism in Charlottesville was not a fight between liberals and conservatives, it was a fight between people who think that only white Christian men deserve to have full rights and liberty and everybody else.
Tiki Torch White Nationalism
Let us be clear here. Charlottesville was a clash between white supremacists and those who opposed white supremacy.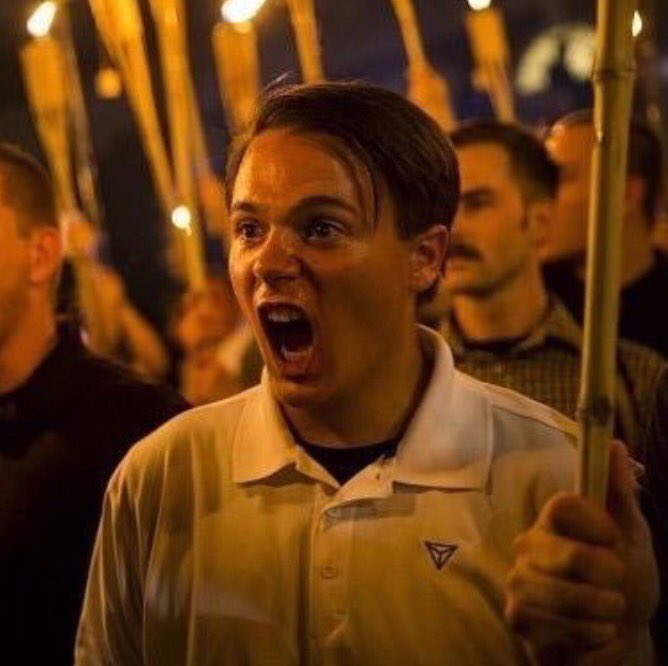 The emblem on the shirt is an Identity Evropa symbol
White supremacists and people protesting against white supremacy.
The "legal demonstrators" did not come prepared for a peaceful protest
Not between liberals and conservatives. Not Democrats and Republicans. Not Christians and non-Christians. If you can't differentiate between Nazis and Republicans/Christians/conservatives/etc. that is not my failing, that is your failing.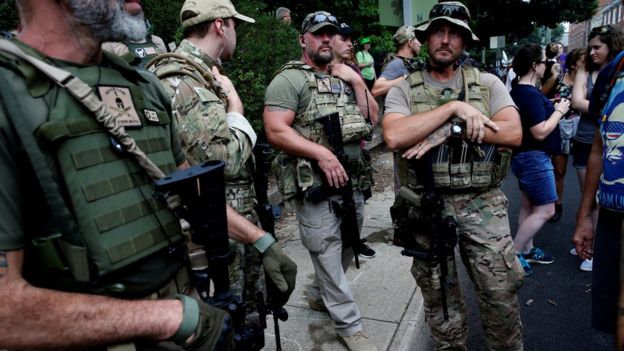 Armed militia members were out in force
If you see the far larger group of people who stood up against a white supremacist rally as something other than people standing up against Nazis and racists, that is on you.
A shield wall
If you can look at an act of domestic terrorism and the one sided casualties caused by the armed and armored white supremacists and claim that the counter-protesters were to blame, that is your moral failing.
National Socialist Movement Flag
If you cannot condemn Nazis and the KKK without trying to bring up other people and events unrelated to the Charlottesville violence in order to avoid distancing yourself from Nazis, that is yourself supporting and aiding Nazis.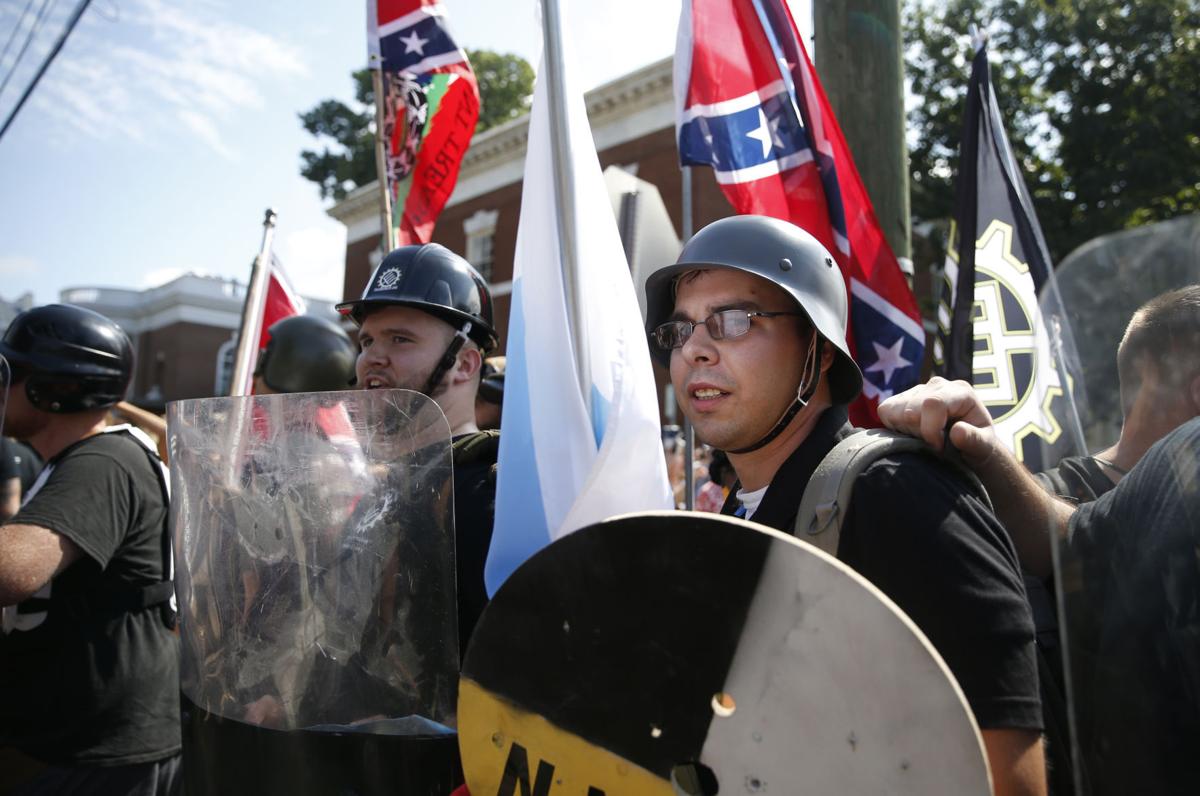 White supremacist marchers
Opposing Nazis and the KKK is no more a partisan issue than opposing ISIS or al Qaeda is. Everyone should be opposing terrorists. If you see the opposition to Nazis as being opposition to you, then you need to ask yourself why you are putting yourself on the side of the Nazis. My expectation is that as a decent human being you should be opposed to Nazism, white supremacy, or whatever you want to call a specific strain of ethnic nationalism.
If you are on the Nazis' side it is not because I put you there. You put yourself there by refusing to disavow them.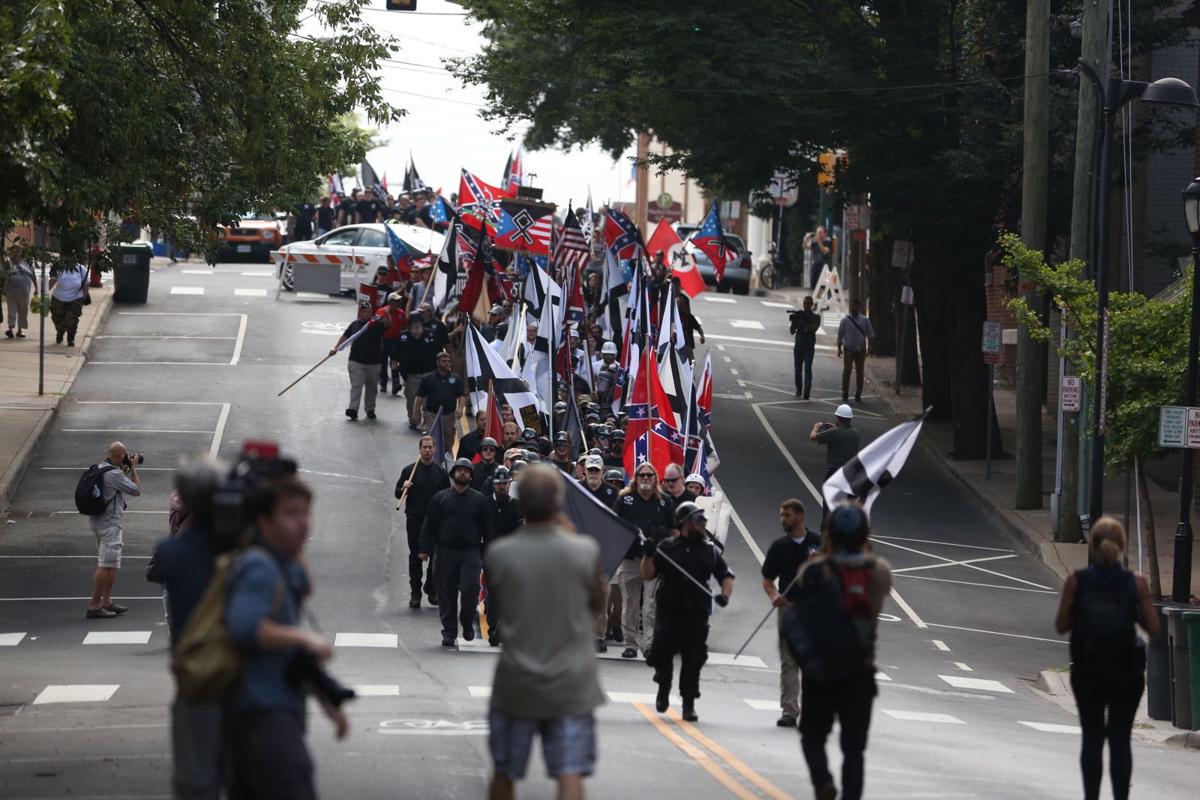 This is not a patriotic display
-------------------------------------------
Image of the Vanguard fascists from their Twitter page
If you are trying to tell yourself that the man, James Alex Fields Jr., who rammed his car into the counter protestors was in any way different from the fascists that held the Unite The Right protest let us be clear, he was one of the fascists protesting. And I am not just saying fascist, here he is holding a fascist shield. The bundle of sticks with an axe is the symbol for fascism. Fascism is a reference to the strength of a bundle of sticks (a fascia) working together as opposed to a stick alone.
Image of Fields with the other Vanguard marchers
Fields is literally, not figuratively, a fascist. A fascist who marched against the rights of people different than him. A fascist who marched with a shield seeking violent confrontation with people who would oppose him. A fascist who committed an act of domestic terrorism.
Why would anyone choose to be on his side?